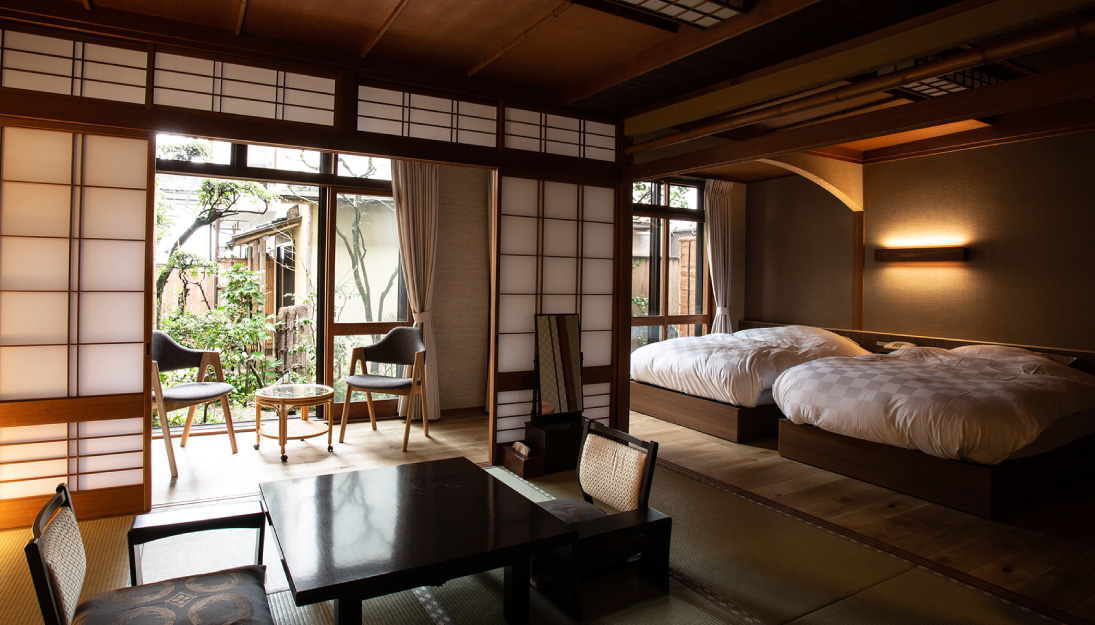 ROOMS
A TRANQUIL RETREAT

The main building and the annex are set a short distance away from the bustle of the main street and are connected by an underground passage. The purely Japanese architecture of the rooms have a quiet and zen like atmosphere leaving guests feeling fully relaxed.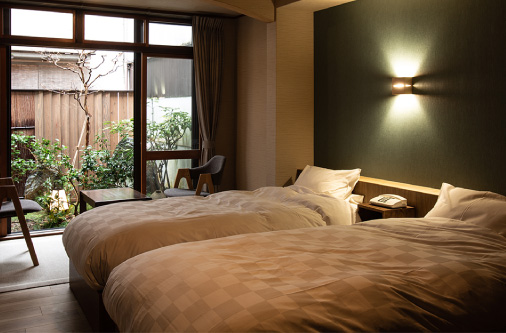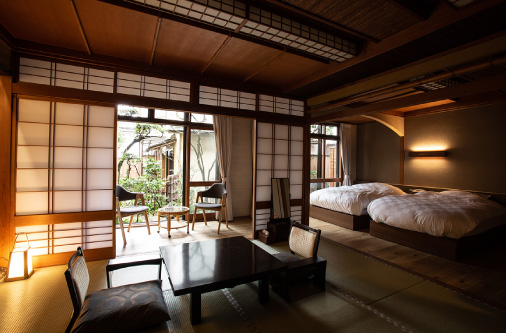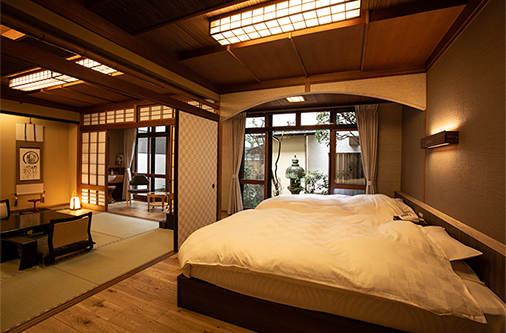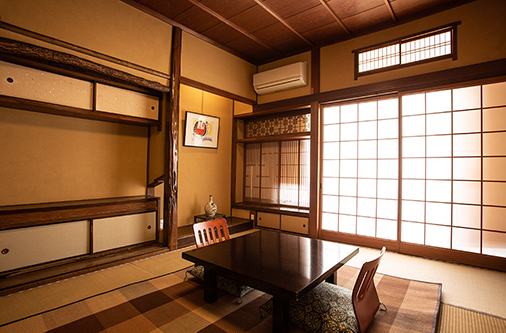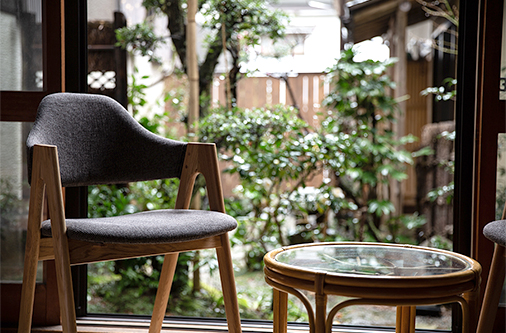 Annex: Traditional japanese - Japanese western

The annex building features japanese style rooms with private toilet (equipped with an electronic bidet, "washlet" ) and a sink. The rooms look out onto a Japanese garden for an even more traditional feel.
There are also japanese western rooms with twin beds.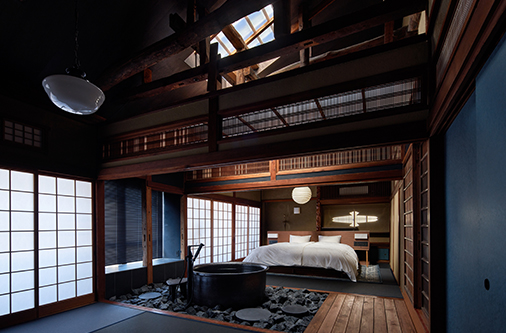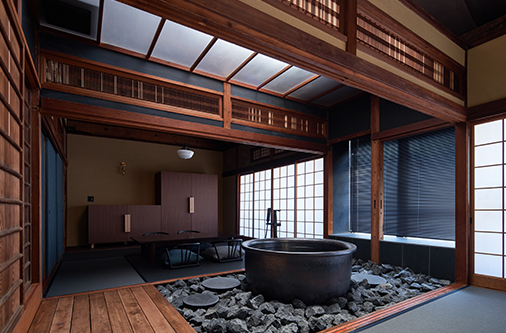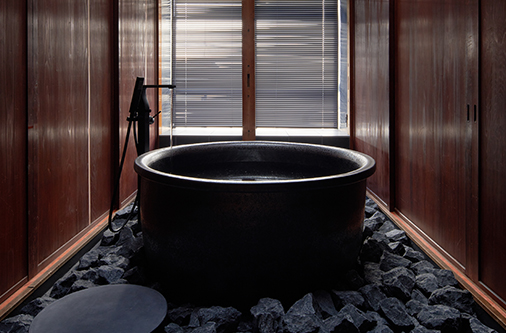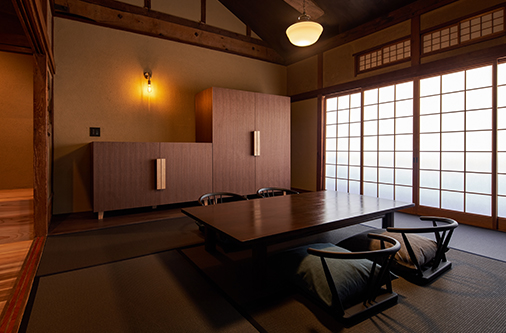 Main building: Traditional japanese

"Washitsu", or traditional japanese style rooms do not include private toilet; they are all tatami rooms.They feature sliding doors and futon, some architectural or interior points that you cannot find overseas.
The portraits of kind smiling stone Ksitigarbha (a bodhisattva who looks over travelers and children)drawn by the late in master - with the hope that all who saw the portraits would find solace and be uplifted from any trouble they may have- decorate various parts of the building and rooms.